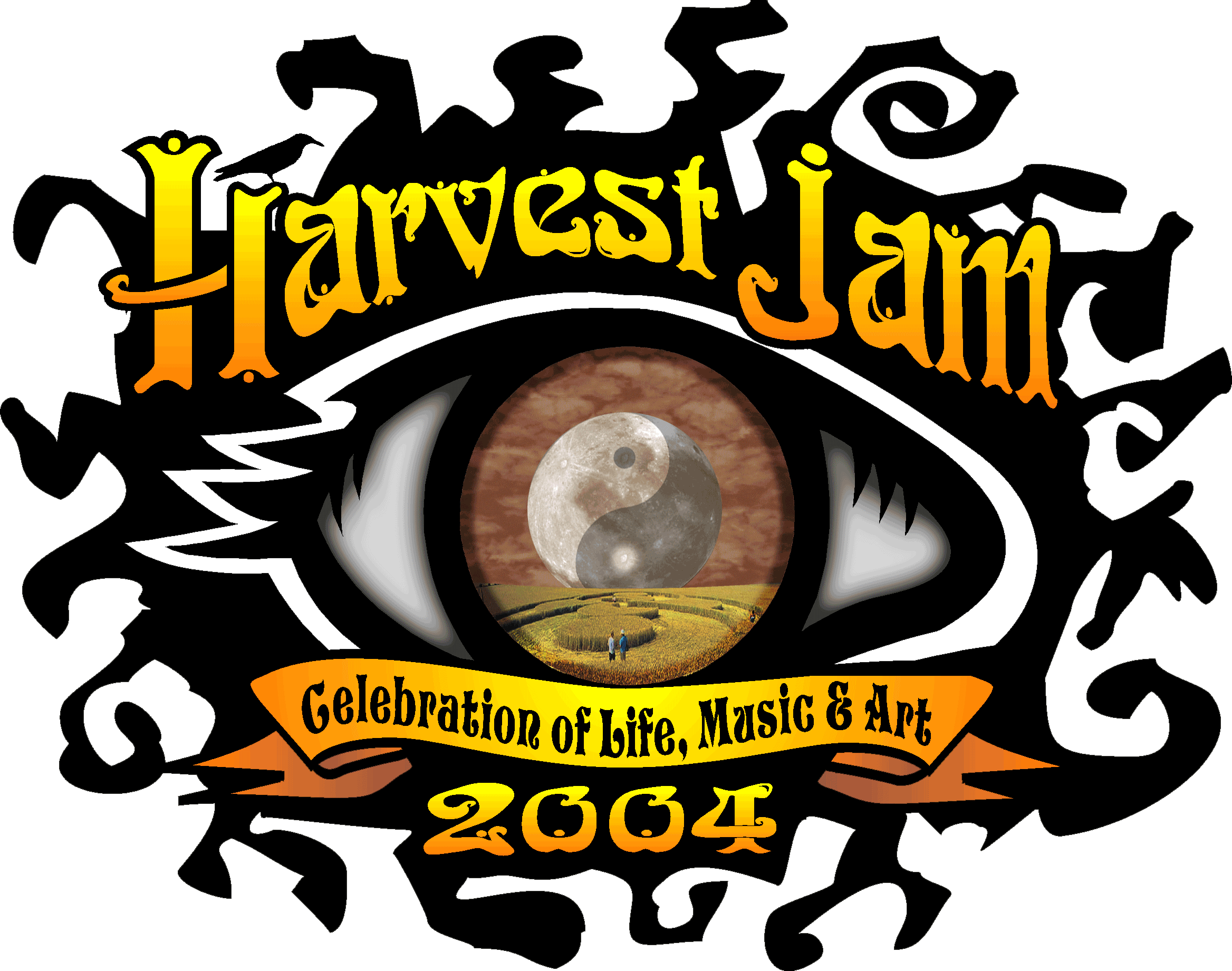 It's another year for The Harvest Jam and this year will prove to be better than ever.
All of our acts are locked down and the anticipation for the shows is building.
For those of you who are new to The Harvest Jam scene, the event celebrates life, music and the expression of art.
For three years now, we have been bringing a positive energy to the Dayton area. The Harvest Jam strives to bring
you the best up and coming acts from across the country as well as showcasing the talents of your regional favorites.
Sound will be provided by MS Entertainment and lights and a visuals screen will be provided by Vast Visuals.
In addition to the two full days and nights of music and camping, The Harvest Jam has plenty of heady vendors offering
a wide array of food, beverages, goods and services. The Harvest Jam has a mini disc golf area provided by
Hazy Shade as well as drumming clinics put on by local vendors. All ages are welcome to The Harvest Jam
and children under the age of 10 will be admitted for free if accompanied by a parent/guardian.
We encourage everyone to recycle and bins will be set up around the venue. We are also asking everyone to
bring your bags of recycling to the front merchandise booth. For every full bag of bottles and cans, you will
receive two free tickets for our raffle drawing to benefit this year's charity, the Dayton Disc Golf Association.
In addition to recycling, we encourage everyone to keep their area clean.
Garbage bags will be provided upon entry and their will be plenty of trash cans around the venue.
Please do your part to keep our scene green.
The Harvest Jam is synonymous with Good Vibes and Great Times.
You play an intricate part in the success of the event.
To ensure that this year goes off as a complete success and that everyone has a great time, please make
note of the following: ABSOLUTELY NO PETS This year we will not allow entry to anyone with a
dog or other pet in their vehicle. If you manage to get a pet inside the venue we will kindly direct you
to the nearest kennel and then welcome you back into the Jam.
Save yourself the trouble and DO NOT bring your pets.
Due to fire code there will be no personal fires. The Harvest Jam will provide plenty of community bonfires.
Also NO FIREWORKS!
NO ILLEGAL DRUGS and NO NITROUS
These are illegal and dangerous and will not be tolerated.
---
Maji Home Directions Vendor Information Harvest Jam Home
Previous Year's Harvest Jam Pics This Year's Band Lineup
---